Our Mission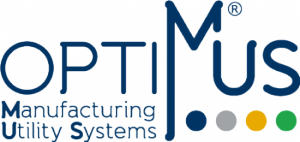 Optimus Consortium was formed in 2011 for the achievement of goal and results common to the associates in the hospital, commercial and service sector, in industry and large-scale distribution.
The Consortium integrates and organizes the following functions:
Design and realization of environments and structures with high hygiene and aseptic requirements: operating blocks, intensive care units (ICU), sterile processing department (SPD), radiological areas, clinics, wards (ASEPSI modular walls – GALILEO sliding and swinging doors);
Supply of furniture for hospitals and other health care facilities such as clinics, wards, radiological areas, SPD, theaters; supply and service of electro-medical equipment.
Production of electronic equipment and automated systems for hygiene in public toilets and other well frequented places; products for hygiene and space organization in high-frequented public places; periodic and controlled supply water sanitation systems. Water and energy savings, rationalization of consumption. Sanitizing, odor removal and water disposal. Legionella prevention.
Electrical systems, lighting, MV/LV substations, telephone systems, TV and Satellite solutions, data transmission, anti-intrusion, fire systems, video surveillance;
Medical gas systems, thermal plants, hydro-sanitary, HVAC (heating, ventilation and air conditioning), fire systems.
Advanced Home & Buildings Electronic System solutions (HBES)
BMS solutions to monitor and optimize production systems and processes in order to improve energy efficiency in buildings in compliance with the environmental safeguard. TREND System Integrator.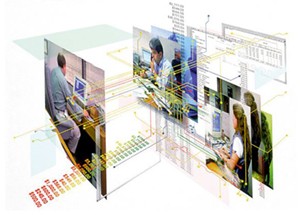 Today the market requires high technical, managerial and organizational skills.
The Consortium Optimus currently coordinates and manages six companies, representing various sectors listed above.
Strong experience gained in over 40 years in individual activities, the consortium operates in a highly coordinated way, as one team, and develop an average annual volume of sales of twenty million Euros and are able to put in the field more than 100 professionals, including engineers, surveyors and site technicians.
This synergy saves customer the phases of organization, research and coordination necessary in complex activities and with multiple types of processing.
For this purpose, Optimus was developed in a "operative construction management " for internal coordination of the activities of companies and their separate technical units. This management, constantly connected with the customer, allows to plan and manage in a quick efficient way, complex coordinated activities associated with its works schedule.
All activities are managed by the consortium member companies, while the side activities are outsourced to selected companies with responsibility and confidence.
The consortium maintains the management and accountability of all phases of the contract in order to guarantee customers the absolute certainty of workmanlike in the construction of heating, cooling, water and sanitation, medical gases, electrical and special, emergency and continuity.